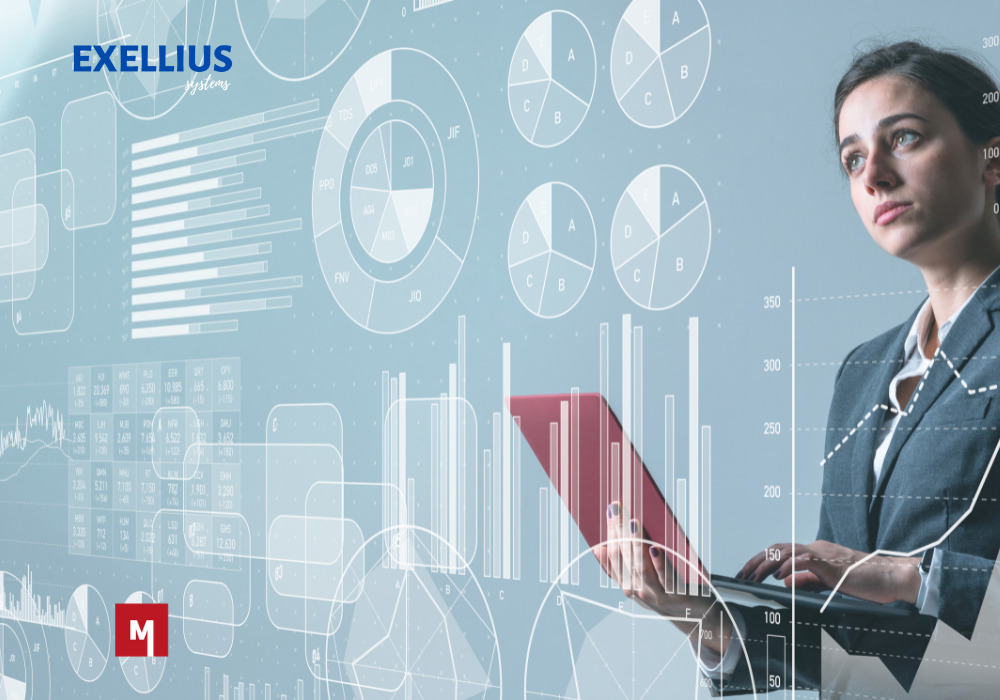 Introduction:
In today's competitive business landscape, generic marketing tactics often fall short in capturing the attention of target audiences. To overcome this challenge, many organizations have turned to account-based marketing (ABM) as a strategic approach to personalized marketing. ABM allows businesses to focus their efforts on high-value accounts, creating tailored experiences that resonate with key decision-makers. This article serves as a comprehensive guide to account-based marketing, offering insights into its importance, implementation, and best practices.
Account-Based Marketing: A Paradigm Shift in Marketing Strategy
Account-based marketing (ABM) is a targeted marketing strategy that focuses on engaging key accounts and individuals within those accounts, rather than casting a wide net to reach a broader audience. ABM involves understanding the unique needs and challenges of each target account, creating customized marketing campaigns, and delivering personalized experiences that drive meaningful engagement. By aligning marketing and sales efforts, ABM aims to increase conversion rates, enhance customer relationships, and ultimately drive revenue growth.
What is Account-Based Marketing?
Account-based marketing (ABM) is an innovative marketing strategy that shifts the focus from mass targeting to personalized engagement with specific target accounts. Unlike traditional marketing approaches, ABM allows businesses to create tailored campaigns for high-value accounts by understanding their unique pain points, preferences, and goals. By aligning marketing efforts directly with the needs of target accounts, ABM enables organizations to build stronger relationships, enhance customer experiences, and drive revenue growth.
The Benefits of Account-Based Marketing
ABM offers several key benefits that make it a powerful strategy for businesses looking to drive growth and establish long-term customer relationships. Some of the significant advantages of account-based marketing include:
Increased Conversion Rates: By targeting specific accounts with personalized messaging, ABM can significantly improve conversion rates by delivering tailored content that speaks directly to the needs and pain points of key decision-makers.
Enhanced Customer Relationships: ABM focuses on building strong, personalized relationships with target accounts, fostering trust and loyalty. This approach allows organizations to provide a superior customer experience that sets them apart from competitors.
Efficient Resource Allocation: By targeting high-value accounts, ABM helps organizations allocate their marketing resources more effectively. Instead of spreading efforts across a broad audience, ABM allows businesses to concentrate on accounts with the highest potential for revenue growth.
Alignment of Sales and Marketing Efforts: ABM brings together sales and marketing teams, fostering collaboration and alignment. By working in tandem, these departments can develop cohesive strategies and create personalized experiences that resonate with target accounts.
Higher ROI: With its focus on personalized engagement and targeted campaigns, ABM has the potential to deliver a higher return on investment (ROI) compared to traditional marketing approaches. By investing resources where they are most likely to yield results, businesses can optimize their marketing spend.
Scalability: While ABM is often associated with large enterprises, it is also applicable to smaller businesses. ABM can be scaled to fit the needs and resources of any organization, making it a versatile marketing strategy.
Competitive Advantage: By delivering personalized experiences and understanding the unique challenges of target accounts, ABM allows businesses to differentiate themselves from competitors. This competitive advantage can lead to increased market share and revenue growth.
Implementing Account-Based Marketing
To successfully implement account-based marketing, organizations need to follow a strategic approach that aligns marketing and sales efforts. Here are key steps for effective ABM implementation:
Identify Key Accounts: Start by identifying the key accounts that align with your organization's goals and have the highest potential for revenue growth. Consider factors such as industry, company size, and business fit.
Develop Account Personas: Create detailed account personas that capture the characteristics, pain points, and goals of each target account. These personas will serve as the foundation for crafting personalized campaigns.
Craft Personalized Campaigns: Use the insights gained from account personas to create tailored marketing campaigns. Develop messaging and content that address the specific pain points and goals of each target account.
Align Sales and Marketing Teams: Foster collaboration and alignment between sales and marketing teams. Encourage open communication, shared goals, and a unified approach to engaging target accounts.
Leverage Technology and Tools: Invest in ABM platforms and tools that can streamline and automate your account-based marketing efforts. These tools can help with account selection, personalization, and tracking campaign performance.
Measure and Optimize: Define key metrics to measure the success of your ABM campaigns. Track metrics such as engagement, conversion rates, and revenue generated. Continuously optimize your campaigns based on these insights.
Developing Account Personas
Account personas play a crucial role in the success of account-based marketing. They help businesses understand the unique characteristics, pain points, and goals of target accounts. By developing detailed account personas, organizations can create personalized campaigns that resonate with key decision-makers. Here are some steps to develop effective account personas:
Identify Key Stakeholders: Identify the key individuals within target accounts who have the power to make purchasing decisions. Understand their roles, responsibilities, and pain points.
Gather Information: Collect data and insights about the target accounts and key stakeholders. This can include information from website interactions, social media, industry reports, and interviews with sales teams.
Segment Accounts: Segment the target accounts based on common characteristics such as industry, company size, and geographic location. This segmentation will help in creating targeted messaging and campaigns.
Define Pain Points and Goals: Understand the challenges, pain points, and goals of each target account. What are their specific needs? How can your product or service address those needs?
Create Persona Profiles: Use the gathered information to create detailed persona profiles for each target account. Include relevant details such as job titles, responsibilities, pain points, goals, and preferred communication channels.
Continuously Update Personas: Regularly update your account personas as you gather more insights and as the needs of target accounts evolve. This will ensure that your campaigns remain relevant and effective.
FAQs about Account-Based Marketing
Q: What is the main goal of account-based marketing?
The main goal of account-based marketing is to drive business growth by focusing marketing efforts on high-value target accounts. ABM aims to build personalized relationships with key decision-makers, increase conversion rates, and enhance customer experiences.
Q: Is account-based marketing only applicable to B2B businesses?
While account-based marketing is commonly associated with B2B businesses, it can also be applied to B2C organizations. In a B2C context, ABM focuses on targeting high-value customers or key accounts within a larger consumer base.
Q: How does account-based marketing differ from traditional marketing?
Account-based marketing differs from traditional marketing approaches in its personalized and targeted nature. Traditional marketing casts a wide net to reach a broad audience, while ABM concentrates efforts on specific high-value accounts, delivering tailored experiences and content.
Q: What are some effective channels for account-based marketing?
Effective channels for account-based marketing include personalized email campaigns, targeted social media advertising, personalized website experiences, and one-on-one sales interactions. The choice of channels depends on the preferences and behaviors of the target accounts.
Q: How long does it take to see results from account-based marketing?
The time it takes to see results from account-based marketing can vary depending on various factors such as the complexity of the sales cycle, the level of personalization, and the industry. In general, ABM is a long-term strategy that requires patience and ongoing optimization.
Q: What role does data play in account-based marketing?
Data plays a critical role in account-based marketing. It helps identify key accounts, understand their needs and preferences, and measure the effectiveness of campaigns. By leveraging data, organizations can make informed decisions and create personalized experiences.
Conclusion
Account-based marketing offers a transformative approach to marketing that focuses on personalized engagement with key accounts. By aligning marketing and sales efforts and delivering tailored experiences, organizations can drive business growth, enhance customer relationships, and gain a competitive advantage. Implementing ABM requires a strategic approach, including the development of account personas, personalized campaigns, and alignment of sales and marketing teams. By embracing the power of account-based marketing, businesses can create meaningful connections with their target accounts and achieve long-term success.
For more tech content like this Visit:
IT and Tech: Info Tech Online
BANKING, ACCOUNTING, INSURANCE AND FINANCIAL SERVICES: Finance Tech Online
HEALTHCARE AND PHARMACEUTICALS: HealthCare Tech Online
TRANSPORTATION AND LOGISTICS: Transport Tech Online
ENTERTAINMENT, TRAVEL AND HOSPITALITY: Entertainment Tech Online
MARKETING, ADVERTISING AND PUBLIC RELATIONS: Channel Tech Online
HUMAN RESOURCES COMPENSATION AND BENEFITS: Human Resources Tech Online
MECHANICAL AND CIVIL ENGINEERING: Engineering Tech Online
MANUFACTURING AND CONSTRUCTION: Manufacturing Tech Online
NON-PROFIT AND NON-GOVERNMENT ORGANIZATIONS: Non Profit Tech Online
Want to promote your content?
Visit: Exellius Systems or Media Martech